On the occasion of its annual conference, Google unveiled several new products. Most of them will be available at the end of the year.
After smartphones, laptops or wireless headphones, Google on Wednesday added a connected watch to its Pixel product line as part of a strategy to make its services accessible at all times on various devices.
The Alphabet subsidiary had already developed operating software for connected watches from other brands, but this time designed and manufactured its own object.
The watch, dubbed "Pixel Watch", was presented at the annual developer conference organized by Google in California, where the group also dangled a new tablet, showed a new version of its headphones and displayed a model more affordable from his smartphone.
The product, which will directly compete with Apple's Apple Watch, will be available in the fall, at an as yet unknown price.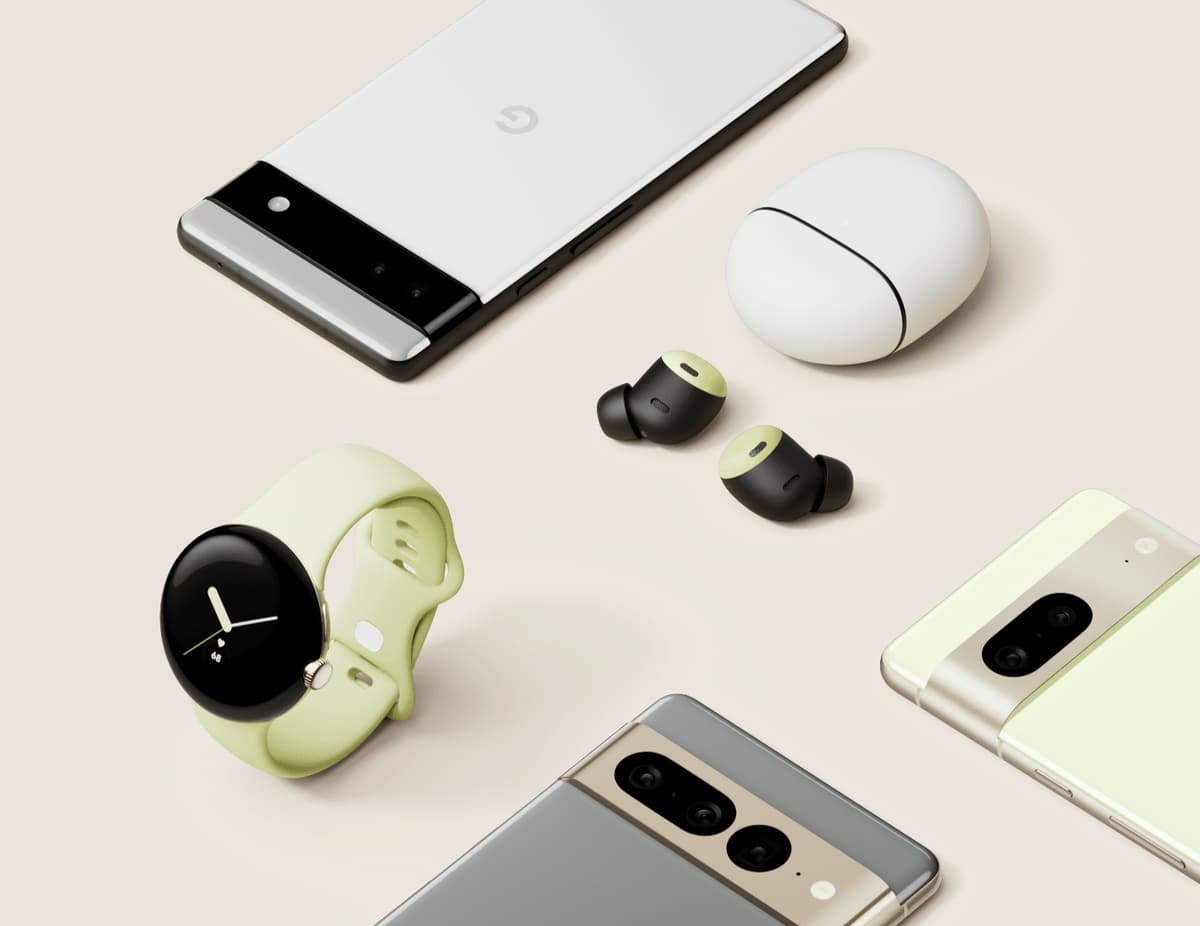 The Pixel 7 also unveiled
With artificial intelligence, the cloud and computer chips developed for the occasion, the devices of the Pixel range are intended to be able to coordinate easily, explained the head of devices and services at Google, Rich Osterloh.
"All these objects work together according to our vision of ambient computing," he explained during a presentation to the press.
It will integrate health-related applications from Fitbit connected watches, a brand of connected objects specializing in fitness. Google had announced its acquisition for 2.1 billion dollars in 2019 with the objective of better competing with the Apple watch, an operation which was finalized in 2021.
Google will also bring a new version of its smartphone, Pixel 7, to market in the coming months, with prices and features yet to be detailed.
A smaller version of the Pixel 6 presented last year, Pixel 6a, will be available on July 28 for $449, along with the new Pixel Buds Pro headphones, equipped with an active cancellation system. ambient noise, at 199 dollars (European prices not communicated).
Google is also working on a new tablet which should be released next year, the group believing that the segment of large-screen portable devices remains interesting despite the decline in demand.
While Google's search engine is ultra-dominant and its operating software, Android, powers the vast majority of smartphones in the world, products manufactured by the group itself struggle to amass market share. .
"We are working on a lot of projects in the Pixel range and this represents investments in all kinds of technologies", noted Rich Osterloh.
"It's like an iceberg," he said. Until now "you couldn't see much of what was going on below the surface but now you can start to see everything that comes up".
Alphabet boss Sundar Pichai for his part provided an overview of the augmented reality glasses Google is working on, providing few details but demonstrating how they could translate conversations in real time or show transcripts.
On the software side, Google presented new artificial intelligence features allowing, for example, even more "natural" conversations with its voice assistant. The group has also added 24 languages ​​to Google Translate, including Bambara, Lingala and Quechua, bringing the translation possibilities to 133 languages.
Google users will also now be able to search by combining images captured by smartphone, voice or text indications, for example by filming the chocolate bar aisle while asking which brands are nut-free.